Stories of Transformation: SLCC Symposium on Equity & Inclusion
Friday, April 1, 2022, 8 a.m.-4 p.m.
Student Event Center, Taylorsville Redwood Campus
Zoom participation will be available
This symposium is designed for SLCC students, faculty, staff, and administrators to share their experiences related to justice, equity diversity, and inclusion (JEDI) in the classroom, on campus, and in the community through storytelling. We continue to navigate the challenges and inequities the Covid pandemic has exposed in higher education and our daily lived experiences. Our hope is that the symposium will be a space to share our stories of transformation from inequity to equity, from exclusion to inclusion, from loss to growth, and from disconnection to belonging. Through our stories, we hope that participants will come away with stronger relationships, new ideas for JEDI work, and inspiration to take action towards creating a more welcoming and inclusive working, teaching, and learning environment for everyone at SLCC.
Keynote Speaker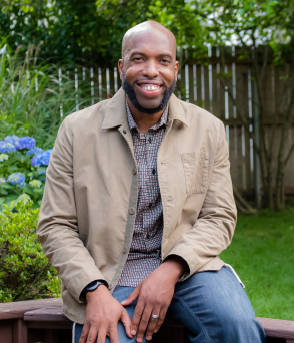 Dr. Bryan Dewsbury
Dr. Bryan Dewsbury is an Associate Professor of Biology and Associate Director of the STEM Transformation Institute at Florida International University. He is Principal Investigator of the Science Education and Society (SEAS) research program where his team explores questions around the social contexts of teaching and learning. He is a faculty developer who has conducted workshops and trainings at over 85 institutions across North America. He is an advisory board member and fellow of several national education reform institutions including the John N. Gardner Institute where he helps support institutions of higher education undergoing transformation particularly as it pertains to inclusive educational practices.
Watch the Recording of our Keynote Speaker, Bryan Dewsbury
Student Event Center, STC 130, Taylorsville Campus, Hybrid
8 - 8:30 am
Registration & Continental Breakfast
8:30 - 8:45 am
Remarks
President Deneece Huftalin
8:45 - 9 am
Welcome
Dr. Juone Kadiri
9 - 10 am
Keynote Speaker
Dr. Bryan Dewsbury
10 - 10:15 am
Break
10:15 - 11 am
Stumbling Bravely Together: Co - Creating a JEDI - Centered, Safe Supervisory Relationship

Employees, have you ever wished to have a more open, communicative relationship with your supervisor? Supervisors, have you ever wondered how to co-create your team culture and navigate conflict in a way that honors each other's culture, history, and workplace safety needs? Together, we will share how we established "Work Culture Agreements" that would enable us to stumble bravely and then describe transformative experiences we each had as we worked through potentially volatile conflicts while staying committed to our agreements.

Gwen Spotted Elk & Emily Thompson
10 - 11 am
Poster Sessions

Creating Space for Equity, Dr. Dalia Salloum
Authentic Course-Based Research Experiences for Biology Students, Dr. Emmanuel Santa- Martinez & Dr. Melissa Hardy
Culturally Sustaining Pedagogies for 6th Grade Literacy Development, Kelsey Deklerk
Students creating standards of professionalism and inclusivity when working with human subjects during assessments and manual manipulations, Chad Harbaugh
The Impact of Mentorship Among Undergraduates, Sierra Warner

SLCC Faculty
11 - 11:45 am
Beyond the Magic & Rainbows: Debunking Myths and Celebrating Triumphs for our Trans and Gender Diverse Community

Candice and Nick will discuss their personal journeys as transgender individuals, debunking myths around gender identity and celebrating the triumphs they have personally achieved, as well as the trans and gender diverse community as a whole.

Nick Arteaga

Nick Arteaga, He/They is a fat, queer, nonbinary Chicanx from Southern California. He is also the co-founder of Unidxs_SLC and enjoys giving back to his queer and Latinx community whenever he can! Nick works at UCASA, (Utah Coalition Against Sexual Assault) as a prevention coordinator, actively promoting prevention to minimize and eradicate sexual violence. Since 2015, Nick has volunteered his time to the trans and gender diverse communities in Utah and loves to use their voice to continuously advocate for historically marginalized people wherever they go. When he isn't working. Nick loves to be outdoors, loves to nap, enjoys spending time with his amazing family and snuggling up with his precious. most perfect angel Milly, a black and white tuxedo cat.

& Candice Metzler

Candice Metzler (they/them/she/her) is the Executive Director of Transgender Education Advocates (TEA) of Utah and continues their legacy of more than 20 years in community organizing and advocacy work. Candice continues to provide education, consultation, and training to lawmakers, healthcare providers, government organizations, and community leaders. Candice completed a Ph.D. from the University of Utah in 2020. Candice has a background in child and adolescent development, and their research and authorship continues to focus on improving provider competency and healthcare access for LGBTQI+ individuals. Candice is a mental health therapist in private practice and primarily works with LGBTQI+ individuals and families. Candice could be described as an outdoor junky and can often be found backpacking, hiking, skiing, climbing, and exploring the beautiful backcountry of Utah and its surroundings when possible.

11:45 am - 12:30 pm
Lunch
Eastern Arts Performance
12:30 - 1:15 pm
Transforming Science Education Through Stories

Science can tell many stories. It is a powerful tool that can be wielded in a myriad of ways, good and bad. There is a common misconception that science is rigid and provides a single "correct" answer. Instead, we argue that scientists can reveal very different narratives depending on their choices - which questions are interrogated, what methods are utilized, and how the analysis constructed. Science has the power to reveal inequities and injustices. It can give voice to the oppressed and tell the truths of those who have been silenced. We will be presenting some of the stories that science can tell. We will also show how we use these stories in our classrooms to set the stage for the next generation to use the power of science for equity and justice

STEM Faculty Fellows
1:15 - 1:30 pm
Break
SLCC Chamber Singers Performance
1:30 - 2:15 pm
Latin American Studies and As an Avenue to Student Reflection

The presentation will begin with faculty member Carolina Bloem discussing the pedagogical approach to decolonizing the classroom (INTL 2240 Latin American Studies) by centering students and their experiences. The second part will be the student, Perla Ramírez, who will share how the course topics and materials provided a bridge between academia and her life, connections she saw and felt to her experience of being of Mexican heritage, and how the class was a safe space to create a community of understanding.

Carolina Bloem & Perla Ramírez
2:15 - 2:30 pm
Break
SLCC Chamber Singers Performance
2:30 - 3:15 pm
Black Student Union: Where are they?

Black Student Union members will present a timeline on the various events that have taken place on campus that have affected black students, faculty, and staff. BSU students will discuss the reaction of the Black Student Union to the events that took place on February 12, 2021, and share their perspectives through the present.

Shari - Fa Harrigan, Jevahjire France, Jessie Tembo, Anna Djedjemel, Beringo Masumbe
3:15 - 3:30 pm
Break
3:30 - 3:45 pm
Remarks
Provost Clifton Sanders
3:45 - 4 pm
Closing
Dr. Juone Kadiri
Afternoon Breakout Sessions
In Person
Student Center, Taylorsville Campus
Time
STC 219
STC 221
STC 223
12:30 - 1:15 pm
Better placement through native language testing

Presenters will discuss why they decided to create a bilingual placement test, how they created the test, the science and the art behind creating a bilingual placement test, and additional resources and ideas for others to take the initiative to create a transformative and inclusive space for students.

Presenters: Suzanne Mozdy, Sandra Garcia-Sanchez, Jeff Brandt

Indirect Journey to Success

Three students will share their stories of overcoming adversities in their lives to pursue their dreams of getting an education. Their journeys make them who they are and show the determination and resilience of each of them individually as well as similar stories that other students may have.

Presenter: Lindsay Simons, Kadi Sow and D. Paul Hakizimana

GK Folks, SLCC, & the Community

GK Folks has a focus on Education, Mental Health, and Entrepreneurship. GK Folks has worked extensively with SLCC students, staff and Faculty to bring those goals to reality. The presentation will focus on sharing stories of how they partnered with SLCC to accomplish their goals related to mental health, COVID-19 vaccinations with the African heritage Community and more.

Presenter: Gloria Mensah, Executive Director

1:30 - 2:15 pm
My life as a professor with paralysis

My presentation will focus on changes related to equity and inclusion for people with disabilities. I will share stories of my life to bring my point across. I will begin by explaining how I acquired a disability and what laws existed when I became a person with a disability. I will also share stories about my experiences as a student with a disability and a teacher with a disability. I will go over modifications I have made in my teaching style over the last 20+ years. I will also address challenges I have faced in my personal life and changes I made to be happy and successful.

Presenter: Paul Roberts

UWHEN at SLCC: Past, Present, & Future

The Utah Women in Higher Education Network (UWHEN) SLCC chapter was formed to fulfill the vision of creating an environment of collective empowerment for all women working in higher education at Salt Lake Community College and partnering institutions. This panel of past, present, and future UWHEN SLCC chapter presidents will explore how and why the chapter was formed, how it has worked to support and empower women at SLCC, and where the chapter hopes to go in the future.

Presenters: Celia Duarte, Trina Polta, Alison Arndt-Wild, Debra Glenn, Maura Hahnenberger

Support and Retain Invisible Refugee and Immigrant Student Population

This workshop explores and highlights numerous ways to support the refugee and immigrant student population on campus—the support and guidance range from the academic to the social perimeter to ensure students' success. During the session, participants will be able to think about ways to build bridges and create connections for their students on campus to overcome unique challenges.

Kamal Bewar (Dr. Bewar)

2:30 - 3:15 pm
ESL Legacy Mentor Program

The ESL Legacy Mentor Program supports ESL students before, during, and after they study in the ESL Program. The ESL Legacy Mentor leaders provide ESL students with assistance in coming to the college, registering for classes, navigating the college systems, and accessing college resources. The student leaders also learn leadership skills to help them with their studies at SLCC and their future careers. The presentation will give an overview of the work this group does to support students at SLCC.

Presenters: Maria Ammar, Luz Gamarra, Annery Hansen, Gean Vallejos, Cinthia Gonzales Ronquillo, Treicy Alegria Berrocal, Anna Del Prete, Vicky Chavez, Gabriel Ramos

Can an Honors Program be Inclusive?

Since its inception in Fall 2020, the SLCC Honors Program has not been without its own challenges concerning equity. The reality of Honors Programs across the nation is that they have historically not been set up to serve first-generation, low-income, or racially-minoritized and marginalized students. Honors Programs have been developed in the past to serve the wealthy and elite, demonstrating how class and racial privilege have been ingrained as the norm. At SLCC, an institution that serves the most diverse student body in Utah, it is more critical than ever that the Honors Program takes action to reduce equity gaps. In this presentation, we will share some of the ways in which the Honors Program has started this ongoing and long journey of challenging and rethinking higher education's core practices and policies regarding honors admissions, recruitment efforts, financial support, honors lounge space, and success coaching and mentoring.

Presenter: Kathy Tran-Peters, Michael Young

Entrepreneurship as The Great Equalizer: Diversity and Equity as It Relates to Starting a Small Business

The Mill Entrepreneurship Center has been training people of all walks of life how to conceptualize and start small businesses. Our Everyday Entrepreneur Program (EEP) was launched as an innovative strategy at The Mill, to train and educate primarily minority and underserved people, how to successfully look at starting small businesses. With more than 4 years and dozens of students having come through our program, we have numerous stories about the transformation students have had in seeing themselves as entrepreneurs. We successfully trained women, veterans, minorities, refugees, prisoners, SLCC students, housewives, tradespeople, mechanics, truck drivers, and many others who want to pursue the dream of business ownership. Our goal is to continue expanding and reaching populations who otherwise wouldn't have access to this type of training and education, and provide them the knowledge and access to resources that could change the trajectory of their lives and earning potential, but helping them create a job for themselves. Our global management course is yet another program designed to teach people how to expand their businesses internationally and put themselves on a pathway to increased revenue and success by finding markets outside the United States and possibly tapping into their countries of origin for business opportunities in their native cultures.

Presenter: Beth Colosimo
Would you like to volunteer for the symposium?
We would love to have your help in making the symposium run smoothly! If you are interested, please contact Dr. Juone Kadiri at juone.kadiri@slcc.edu, or Mojdeh Sakaki at mojdeh.sakaki@slcc.edu.
Contact
Please contact Dr. Liz Bond Rogers at liz.rogers@slcc.edu for more information and to ask about presenting.
Please contact Carol Odeleye at 801-957-4722 or carol.odeleye@slcc.com for ADA accommodations.