Welcome New Faculty to SLCC!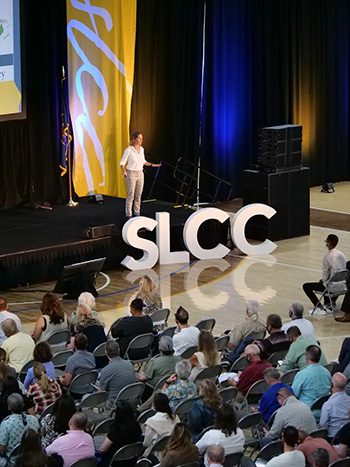 Thank you for choosing to share your experience and expertise with us as a faculty member at SLCC. We hope to create a welcoming and inclusive working, teaching, and learning environment for you.
Whether you are a full-time faculty member with a full teaching load or an adjunct faculty member teaching a single evening class, we understand that with 10 sites and 61,500+ students each year, it can be tough to learn everything you need to know before your first day of class begins.
This page covers information that will help orient you to the college. If you have any questions, don't hesitate to reach out to us in Faculty Development.